Folxlore - Bibi June & Ross McFarlane
1 year ago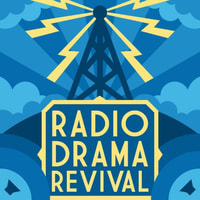 We're opening up our 2021 season of interviews with an interview with Bibi June and Ross McFarlane. Tune in as they and Ely discuss what it's like creating in 2020, messy queer representation, queer joy, and tropes in queer horror, and what to expect from Season 2 of Folxlore!
Like what you hear? Us too. You can find more about In the Works at https://www.intheworkstheatre.com/.
Moment of Wil: Hey! We hope all of our transgender audience members are having a good day!
Learn more about how to support Radio Drama Revival on our website.
This episode of Radio Drama Revival was recorded in the unceded territory of the Kalapuya people, the Clatskanie Indian Tribe, the Cowlitz Indian Tribe, and the Atfalati tribe. Colonizers named this place Beaverton, Oregon.
If you are looking for ways to support Native communities, you can donate to Nourish Our Nations Arizona at https://www.gofundme.com/f/nourish-our-nations-arizona, an organization that provides essential food items to Indigenous families from more than six tribal communities.