Me & AU - Andrea Klassen
2 years ago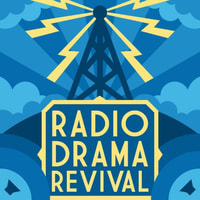 Fandom and romance and werewolves in Canada can all go together, as you'll learn in this interview Andrea Klassen of Me & AU. Join us as Andrea and Ely discuss juggling roles, the power of narrators, the Americanization of media, and that Tumblr account you made in 2011 and forgot about.
Like what you hear? Us too. You can support Me & AU on Patreon.
Content Warnings: -Discussion of Indigenous child death from 1:56 to 3:19.
Press Release from the Office of the Chief of the Tk'emlúps te Secwépemc: https://tkemlups.ca/remains-of-children-of-kamloops-residential-school-discovered/
Learn more about how to support Radio Drama Revival on our website.
This episode of Radio Drama Revival was recorded in the unceded territory of the Kalapuya people, the Clatskanie Indian Tribe, the Cowlitz Indian Tribe, and the Atfalati tribe. Colonizers named this place Beaverton, Oregon.
If you are looking for ways to support or donate to Native communities, the Kamloops Aboriginal Friendship Society are seeking donations to build a new center. KAFS offers many services and programs for urban-located Indigenous people, such as healthcare initiatives, outreach programs for children and youths, childcare, food hamper and nutrition programs. You can support them at https://charity.gofundme.com/o/en/campaign/newfriendshipcentre, which is linked in the episode description.