Margaritas & Donuts - Faith McQuinn
1 year ago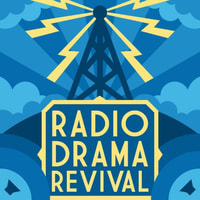 This week, Ely interviews Faith McQuinn of Observer Pictures, the creator of Margaritas & Donuts. The two talk about the importance of food in storytelling, the strange way marginalized identities are used in reviews, and, in true Faith McQuinn style, trauma.
Like what you hear? Us too. You can support Faith McQuinn and Observer Pictures on their website.
Learn more about how to support Radio Drama Revival on our website.
This episode of Radio Drama Revival was recorded in the unceded territory of the Kalapuya people, the Clatskanie Indian Tribe, the Cowlitz Indian Tribe, and the Atfalati tribe. Colonizers named this place Beaverton, Oregon.
If you are looking for ways to support Native communities, you can donate to Nourish Our Nations Arizona at https://www.gofundme.com/f/nourish-our-nations-arizona, an organization that provides essential food items to Indigenous families from more than six tribal communities.