Folxlore - 'Werehouse' & 'Static'
2 years ago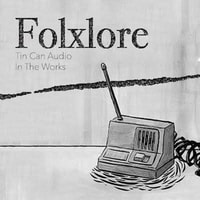 Content warning: paranoia, references to homophobia, unreality, child loss, scenes of mental and emotional breakdown
Glasgow is a city of contradictions, where the weather changes on a whim, it seems, and where it's easy to believe something else lingers in its strange spaces. This week, we're talking about Folxlore, a queer horror podcast with a poetic heart.
Like what you hear? Us too. You .can find more about In the Works at https://www.intheworkstheatre.com/. You can find Tin Can Audio on Twitch at https://www.twitch.tv/tincanaudio for the first episode live listen and commentary stream on March 6th at 7 PM GMT.
Moment of Wil:
Learn more about how to support Radio Drama Revival on our website.
This episode of Radio Drama Revival was recorded in the unceded territory of the Kalapuya people, the Clatskanie Indian Tribe, the Cowlitz Indian Tribe, and the Atfalati tribe. Colonizers named this place Beaverton, Oregon.
If you are looking for ways to support Native communities, you can donate to Nourish Our Nations Arizona at https://www.gofundme.com/f/nourish-our-nations-arizona, an organization that provides essential food items to Indigenous families from more than six tribal communities.