The Deca Tapes - Lex Noteboom
2 years ago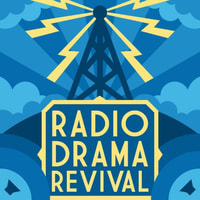 Conspiracy and mystery make for ripe subjects, and this interview with Lex Noteboom, creator of The Deca Tapes, has it all! Join Lex and Ely as they discuss European bike trips, inspiration for The Deca Tapes, and venture into... the spoiler zone.
Like what you hear? Us too. You can support The Deca Tapes on Patreon.
Learn more about how to support Radio Drama Revival on our website.
This episode of Radio Drama Revival was recorded in the unceded territory of the Kalapuya people, the Clatskanie Indian Tribe, the Cowlitz Indian Tribe, and the Atfalati tribe. Colonizers named this place Beaverton, Oregon.
If you are looking for ways to support or donate to Native communities, Nicholas Galanin and First Light Alaska are running a fundraiser to benefit the LandBack movement. All funds raised go to Acquisition and Land Management Funds of the Native American Land Conservancy  (NALC), to repatriate land back to Indigenous communities. This is not about removing people from the land; this is about recognition and respect for Indiegnous sovereignty and knowledge about ecosystems, climate, and caretaking of the land. You can donate to this initiative at https://www.gofundme.com/f/landback.