Moonbase Theta, Out - D.J. Sylvis
2 years ago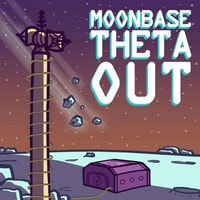 Following our showcase of Moonbase Theta, Out, host Elena Fernández Collins chats with creator D.J. Sylvis about their inspiration for the show, outing yourself for #OwnVoices, capitalism and colonization, and the morality of space exploration.
Like what you hear? Us too. You can support Monkeyman Productions at https://patreon.com/monkeymanproductions.
Learn more about how to support Radio Drama Revival on our website.
In this episode, Ely mentioned When Rivers Were Trails, which you can find for free on itch.io: https://indianlandtenure.itch.io/when-rivers-were-trails
The Radio Drama Revival team wants to indicate our unwavering support for the colonized and imprisoned people of Palestine. We want to ask you to learn more about the reality of what has been and is happening in Palestine at decolonizepalestine.com. Please consider donating to the Palestine Children's Relief Fund, a fund that works directly in Palastine to address children's medical needs and provide humanitarian assistance. You can donate at https://pcrf.net.
This episode of Radio Drama Revival was recorded in the unceded territory of the Kalapuya people, the Clatskanie Indian Tribe, the Cowlitz Indian Tribe, and the Atfalati tribe. Colonizers named this place Beaverton, Oregon.
If you are looking for ways to support Native communities, you can donate to Nourish Our Nations Arizona at https://www.gofundme.com/f/nourish-our-nations-arizona, an organization that provides essential food items to Indigenous families from more than six tribal communities.