Dos: After You - David Orión Pena
2 years ago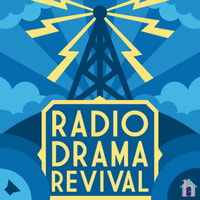 The gray reality of Deck is a vehicle for discussing love, loss, and identity for writer David Orión Pena, creator of Dos: After You. Join us for our interview right here on Radio Drama Revival.
Like what you hear? Us too. You can support David Orión Pena and Dos: After You on Ko-fi at https://ko-fi.com/dosafteryou.
Learn more about how to support Radio Drama Revival on our website.
This episode of Radio Drama Revival was recorded in the unceded territory of the Kalapuya people, the Clatskanie Indian Tribe, the Cowlitz Indian Tribe, and the Atfalati tribe. Colonizers named this place Beaverton, Oregon.
If you are looking for ways to support or donate to Native communities, the Quileute are fundraising to move their at-risk community to higher ground, and out of the tsunami zone, so that their culture and heritage can thrive for generations to come. Their first objective is to move the Quileute Tribal School, which is currently located right next to the beach, endangering the lives of children and the future of the Quileute tribe. You can learn more and donate at https://mthg.org/.